Watch our video for "Sin Cuchillo"! Already seen it? Watch it again.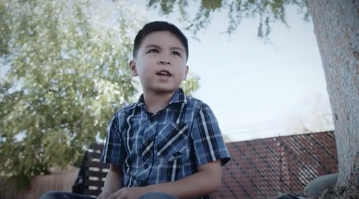 NEWS
We're doing a Descendents cover set on Halloween in Florida! This is in addition to our Friday Fest set. Come enjoy pre-Fest celebrations. Buy in advance. Tickets only cost $6.66.
We'll see you at The Blasting Room 25th Anniversary in Fort Collins on November 23. It's a stacked lineup, including ALL, Descendents, Rise Against, A Wilhelm Scream, Hagfish, Armchair Martian and Wire Faces! Tickets are SOLD OUT! Didn't get your ticket? It's okay! We're doing a show in Denver on November 22nd at Streets Denver. Get your tickets now.
Just announced! Record Release Show at The Hi Hat Dec 14! Come celebrate our lost third album, Malo, which comes out in October! Our first single, "Sin Cuchillo," is out on all the usual streaming spots now. Give it a listen.
Audio Karate is Arturo Barrios (vocals/guitar), Jason Camacho (guitar), Justo Gonzalez (bass) and Gabriel Camacho (drums).